Chef's Choice Assorted Donuts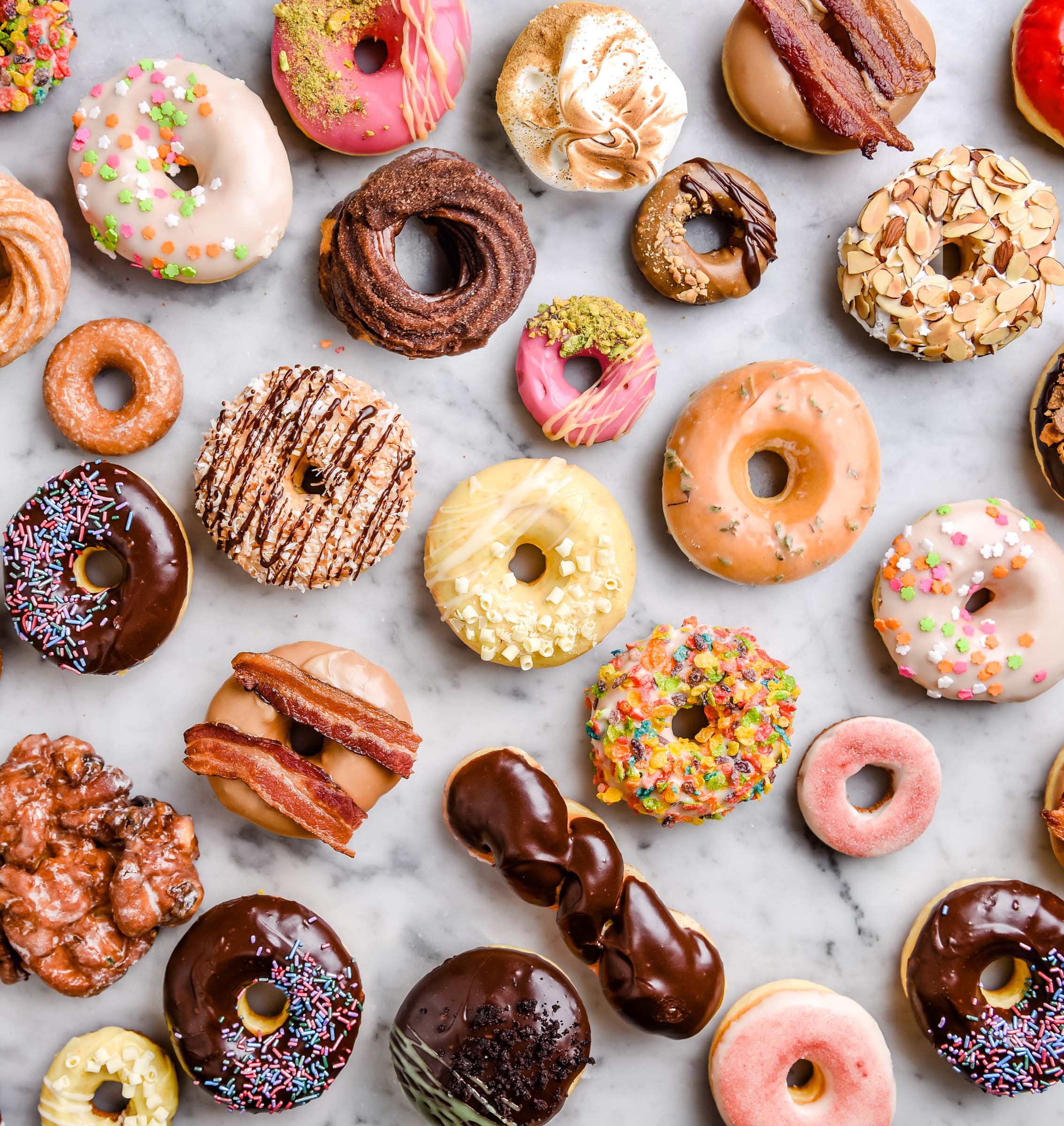 Chef's Choice Assorted Donuts
Close your eyes and be surprised! Our bakers work very hard, lifting fully-loaded 60-qt mixers, huge sacks of flour, and 50-lb. bags of sugar. So it's a delight for them to bake a huge variety of donuts, rather than rotate the same thing over and over again.
Our "Chef's Choice Donuts" includes an assortment of that particular day's donut flavors that dance in and out of our case and will contain a delicious variety of fruity, sprinkled, chocolate, classic & adventurous types of donuts, including some of our swoon-worthy gluten free cake donuts.
Dietary & Assortment Choices:
Chef's Choice - a variety of classic, fancy, filled, seasonal & specialty donuts. Something for everyone!

Gluten Free Friendly - all gluten free friendly cake donuts (due to our smaller GFF menu offering, you will typically get 3-4 GFF flavors per dozen donuts).

Classic Assortment - a variety of classic, simple donuts (glazed, chocolate, sprinkles, sugared).

Extra-Fancy Assortment - a variety of our fanciest, exciting & most creative flavors (filled, seasonal, specialty, fritters & twists).

You will have an option on the next page to select if nuts and/or bacon are ok to have in your assortment.
Please note, because we custom bake your order, all orders MUST be placed at least 48 hours in advance.