Vegan Double Chocolate Sea Salt Cookies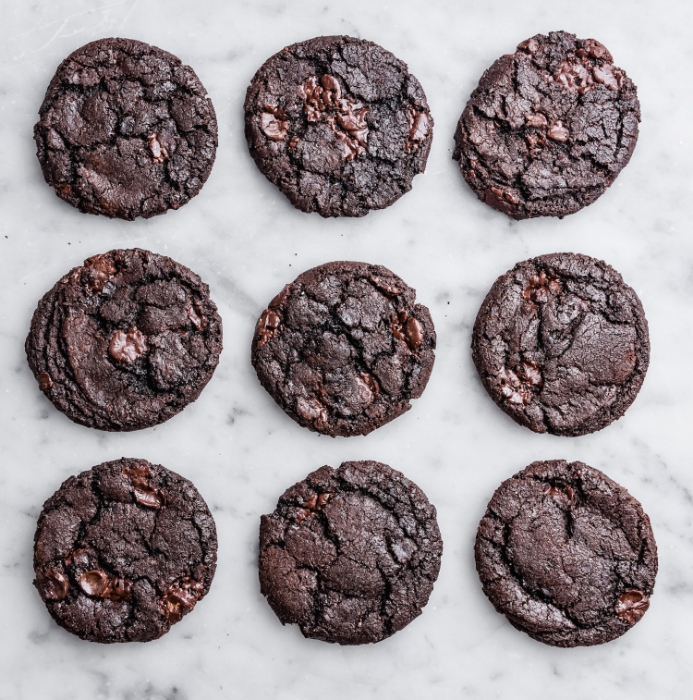 Vegan Double Chocolate Sea Salt Cookies
Sometimes we hate having to tell people that these double chocolate sea salt cookies are actually vegan (no animal products, no dairy, no butter, no eggs), because then they assume there's something "wrong" or "not good" about them. Once you give them a try, you'll realize there's nothing wrong with moist, fudgy, chewy, dark chocolate-y, a little sweet & a little salty cookies. Seriously. N-O-T-H-I-N-G.
These brownie like cookies are hands down one of our top sellers!
Please note, because we custom bake your order, all orders MUST be placed at least 48 hours in advance.