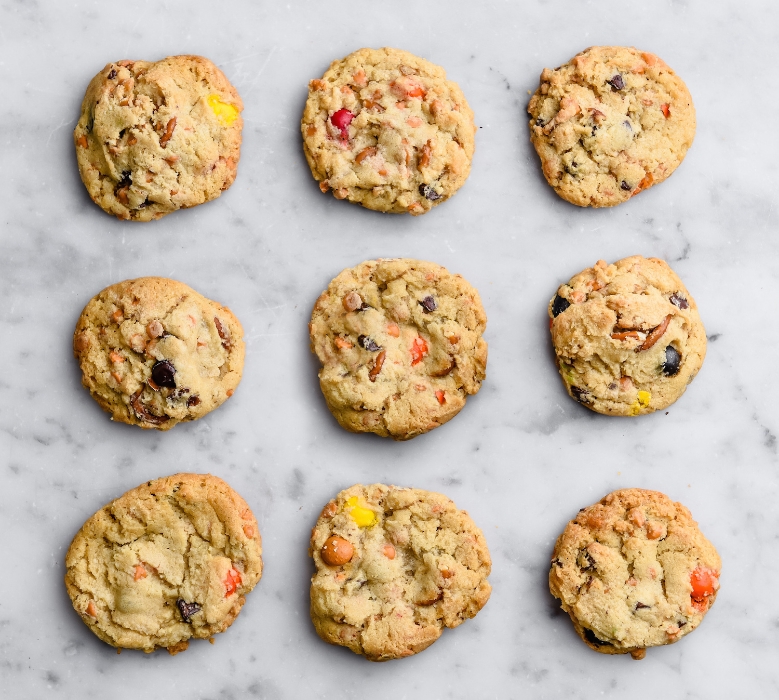 I'm a Monster! cookies
We took our super popular chocolate chip cookie dough and tossed in some M&M's, buttersctoch chips, chocolate chunks & pretzels. Don't you wish you had a box of these monsters hiding under your bed?!?
*Does NOT contain nuts*
Please note, because we custom bake your order, all orders MUST be placed at least 48 hours in advance.